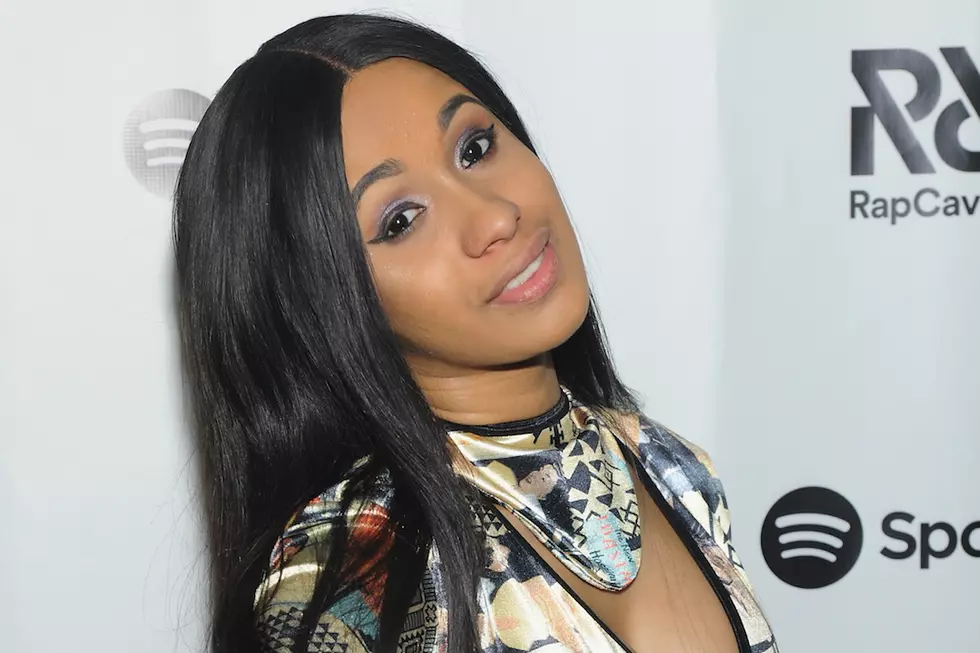 Cardi B Makes History on the Billboard Hot R&B/Hip-Hop Chart [PHOTO]
Timothy Hiatt, Getty Images
Here's the rundown: Her ubiquitous hit "Bodak Yellow (Money Moves)" is holding steady at at No. 2, while she debuted at No. 5 with "Motorsport," her collaborative track with Migos and Nicki Minaj. The latter song also premiered at No. 2 on the R&B/Hip-Hop Digital Song Sales chart (with 37,000 downloads sold). In addition, "Motorsport" finished at No. 8 on the R&B/Hip-Hop Streaming Songs chart, moving 19.8 million U.S. streams.
Finally, "No Limit," another collaborative track with G-Eazy and A$AP Rocky hopped from No. 11 to No. 10 on the Hot R&B/Hip-Hop Songs chart and No. 14 to No. 12 on R&B/Hip-Hop Streaming Songs with 12.7 million U.S. streams.
Overall, Cardi is the first woman to do all of this since Fetty Wap in 2015, when "Trap Queen," "My Way" and "679" were all charting at the same time. The 25-year-old rapper is also one of only six artists to have achieved this similar feat. Those distinguished artists are Ashanti, Beyoncé, Iggy Azalea, Nicki Minaj and Rihanna.
"Soo dope!!! Billboards say it's History not me," Cardi wrote on her Instagram about her Billboard accomplishment. "Lets get Motorsport & No Limit on the top HOT 100 along with BODAK YELLOW !!! And thank you everybody for showing love. Its all cause of you...My single on the way !!!"
Congratulations to Cardi B!