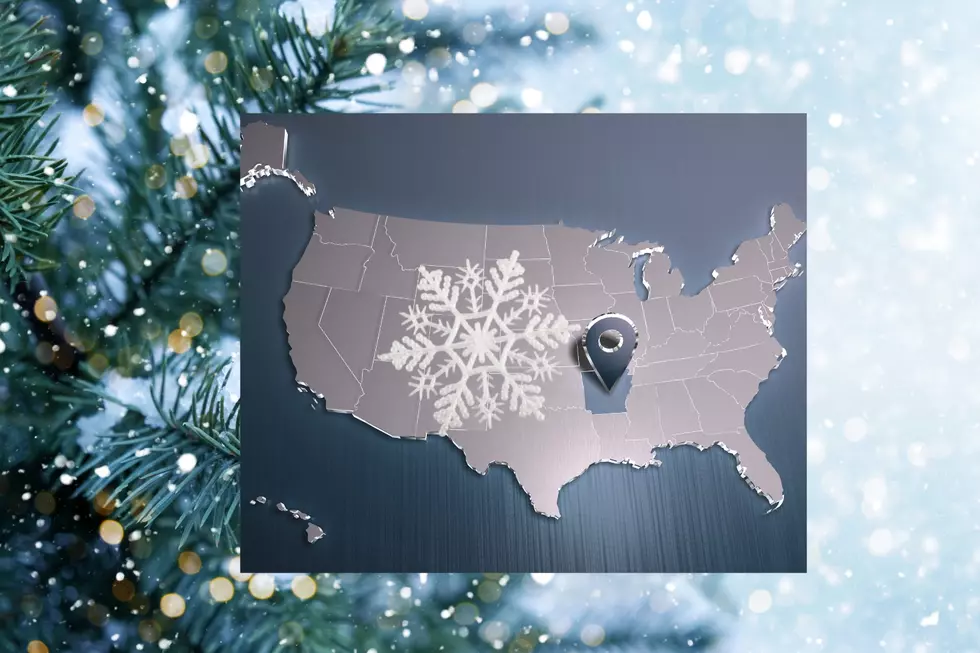 What Are the Chances of Having a White Christmas in Arkansas?
Getty Images, Canva
As it gets closer to Christmas Day we all dream of a white Christmas but in the state of Arkansas such an occurrence is rare but you can never rule out the possibility.
So, if we do get any snow at all in Arkansas it's more than likely to happen in January or February such as in February 2021 when we were hit with a record amount of snowfall that was so bad it shut down the power grid in our neighboring state Texas. Besides the very frigid record, and low temperatures snow stayed on the ground for weeks, and it snowed twice during the week if I remember correctly.
However, getting back to the story, having snow before Christmas is not considered a White Christmas, it only counts if it actually snows on Christmas Day.
So, what is the likelihood that Arkansas will get a White Christmas this year? The National Weather Service has released a map that shows which states are likely to have their dream come true and the ones that probably need to keep on dreaming.
According to the NWS, the possibility of snow in the natural state is pretty slim in the south about 0 to10 percent chance but in the northern parts of the state, there is a slight chance they could see some snow in the higher elevations. In fact, in Northwest Arkansas, there is an 11 to 25 percent chance of having a White Christmas. In case you didn't know, there has to be at least one inch of snow on the ground to be considered a White Christmas.
In Texarkana, the last time it snowed on Christmas was in the year 2000, but before all the snow it was mostly an ice storm that totally crippled and shut down the Texarkana area for weeks, and for many, it was named the ice storm of the century which also included Arkansas.
Christmas is still about three weeks away and predicting weather this far out is almost impossible to predict especially with all the changing weather patterns from day to day.
So, for now, I guess you could say we are in a holding pattern to see what happens on December 25. In the meantime, pour yourself some egg nog, put on some Bing Crosby, and keep on dreaming of a White Christmas.
And kids, in case you are wondering snow will not stop Santa!
KEEP READING: Get answers to 51 of the most frequently asked weather questions...