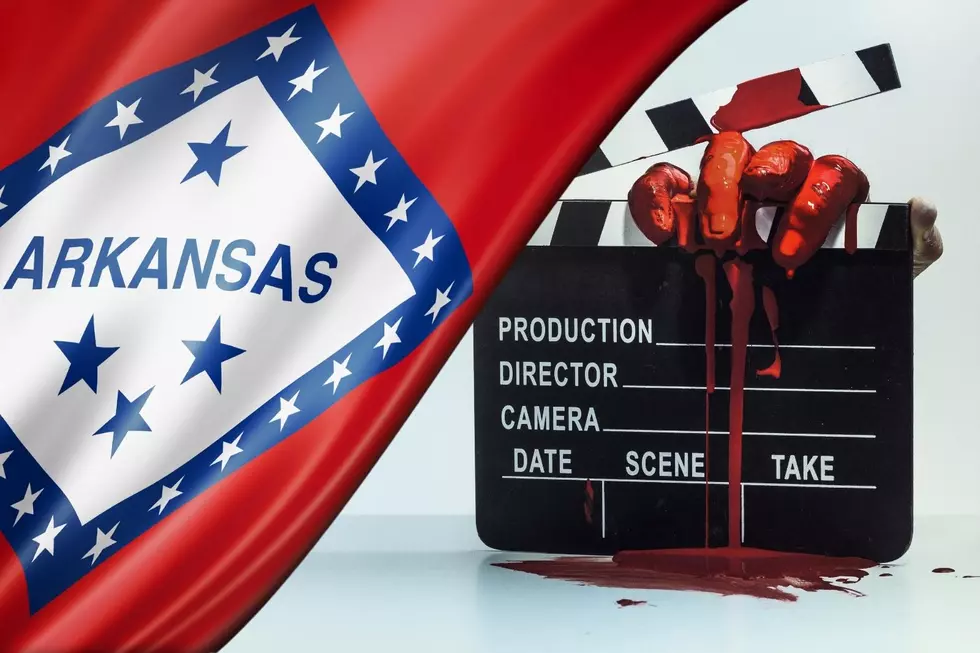 Here Are The 5 Best Horror Movies Set in Arkansas
Canva
Halloween is upon us and if you haven't already started, it's time to watch the creepy scary movies. I found five horror movies that are set in Arkansas. Have you seen all of these?
Alright, so let's get started ...I love the name of this one.
5. Sharkansas Women's Prison Massacre
Well, the title of this one sounds more funny than scary but with a word like Sharkansas in the title, I just couldn't resist adding this one to the list.
This movie is about a fracking accident that takes place and rips the earth's crust. The accident releases prehistoric sharks from underground and they start attacking five escaped female prisoners in Arkansas. Why has this not been on Shark week?
4. A Bothered Conscience
Deep in the back woods of the Ozark Mountains in Arkansas, there is a scary and strange family tradition that has been passed down through generations. The family hunts trespassers on their land.  Warning: This one is pretty bloody
3. Ghosts of The Ozarks
This one looks good. Set in post-civil war, a doctor is requested to come to Arkansas where he finds secrets about an evil presence.
2. The Legend of Boggy Creek
An oldie and definitely a good fun scare. In southern Arkansas, we know him as the Fouke Monster  There have been reported sightings of this monster near Fouke, Arkansas since the 1940s. This movie is still creepy as it's based on true sightings and encounters.
1. The Town That Dreaded Sundown
How could this not be on the list at number 1? Taking place in Texarkana, Arkansas and in Texarkana, Texas, this one is based on the true story of the Phantom Killer that terrorized the twin cities in 1946. It's shown every year around Halloween with Movies in Park at Spring Lake Park. Watch it this Thursday night October 27.
Want more scare? Check out the Most Haunted House in Arkansas and The Creepiest Most Haunted Places in Texas.
25 True Crime Locations: What Do They Look Like Today?
Below, find out where 25 of the most infamous crimes in history took place — and what the locations are used for today. (If they've been left standing.)
Lizzie Borden's Maplecroft Is Back on the Market in Fall River, Massachusetts