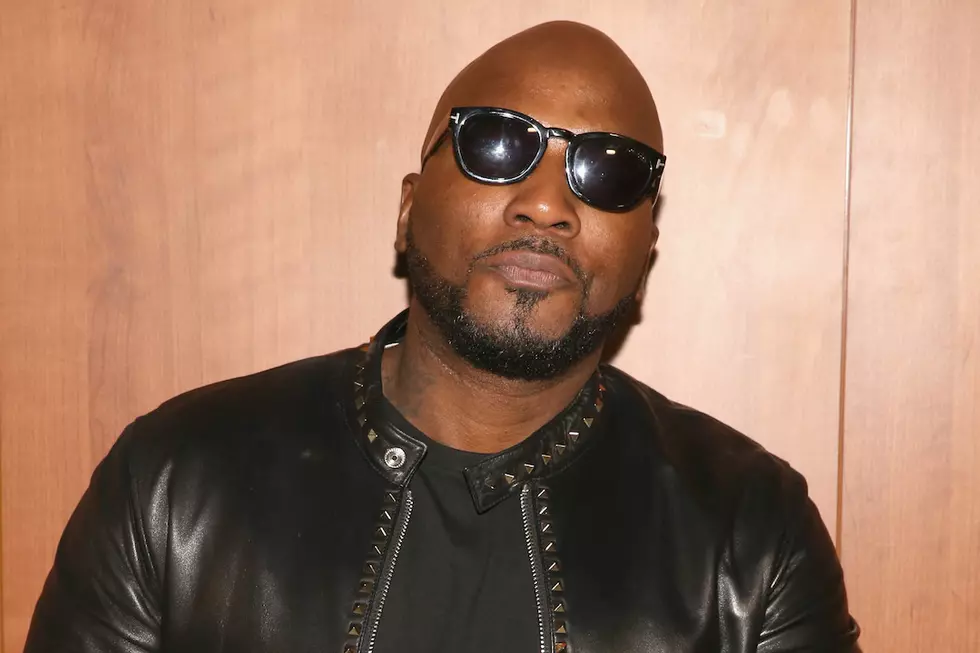 Jeezy Runs AJC Peachtree Road Race in Atlanta for Charity [PHOTO]
Bennett Raglin, Getty Images
While everyone was preparing their barbecue grills and July 4th festivities, Jeezy was out in the summer heat running for a purpose.
On Wednesday morning (July 4), the Snowman joined Atlanta mayor Keisha Bottoms to run a 10K race for charity. The pair participated in the AJC Peachtree Road Race –– the largest 10K in the world –– with a goal of contributing $1 million to several different nonprofit organizations including, Jeezy's own Street Dreamz Foundation.
Jeezy finished the race in over an hour. Afterward, he took pictures with fans who cheered the rapper on as he crossed the finish line. In addition, a donation was presented to Street Dreamz Foundation, Atlanta Track Club Kilometer Kids and the Mayor's Youth Scholarship Program.
Jeezy also challenged his celebrity friends like T.I. and Kevin Hart to match their fundraising efforts. "We're actually trying to raise a million dollars all the way around," he told WSB-TV. "My celebrity friends and not-so-celebrity friends and I need you guys to donate. This is a big deal. This is Atlanta, baby."
In preparation for the race, Jeezy went on a strict diet and endured a serious exercise and running regime. He lost 60 pounds during the process.
"Running-sprinting and long-distance running every day. I box three times a week, and do some other form of training two times a week," he told GQ. "There's the mental part, too - eating right, and keeping hydrated and rested. This is my first 10K, so I just want to make sure that I'm going into it 100 percent."
Jeezy adds that running and boxing has now become his newfound passions.
"I love to run. Running is a stress reliever. It gives me time to think," he said. "Running is like my downtime. I love boxing, too. It's the hand-eye coordination - getting that to a science is a task in itself. Running is my favorite, and boxing is right behind it."
Jeezy Says He's Stretch and Ready to Run the AJC Peachtree Road Race