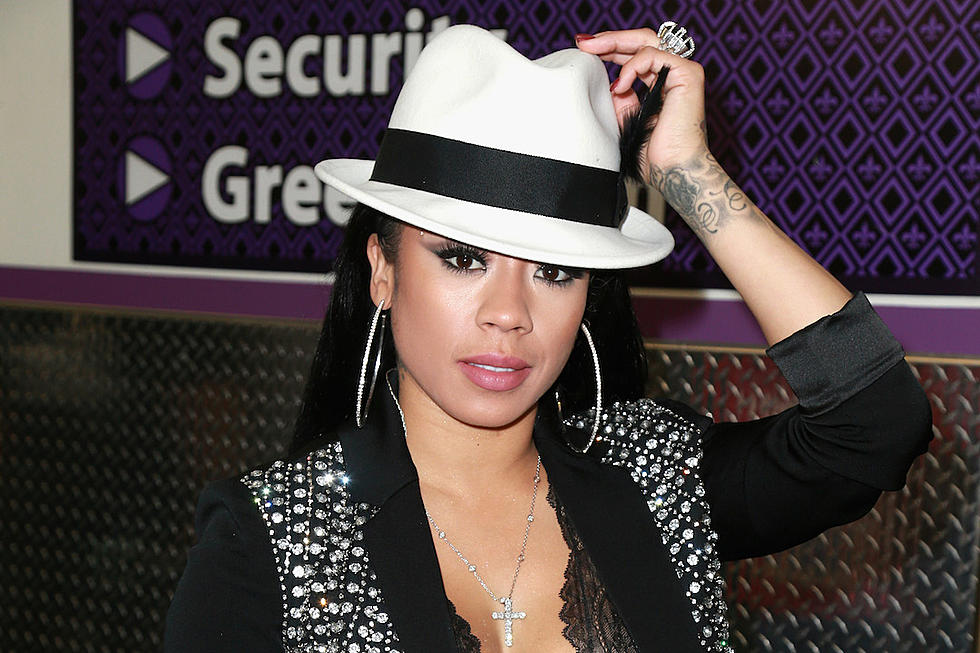 Looks Like Keyshia Cole Has Found Love Again
Leon Bennett, Getty Images
Love is most definitely in the air for songtress Keyshia Cole. 
So, recently the 38-year-old Heaven Sent singer took to Instagram and dropped a few hints for her followers indicating that she has someone special in her life again. The first video was of her working out with a caption saying she was getting ready for "BaeCation". Yessssss. Keyshia! Catch feelings AND flights!
The second video was she posted was of a guy doing charity work handing out food to the homeless with a caption that said "Yo fine a– giving from the bottom of your heart" with the smiley face and hearts () emoji"
Her next post was the one! On Tuesday, he singer shared a clip in her InstaStory of her showing off a hickey. A bright red one that she captioned, "Next time make it darker bae," adding, "Issa vibe."
Now girl we're a little too old to be flaunting hickies.... I'm jussayin, sis. But boo, we are happy for you Have fun!
Celebrity Couples Who Secretly Got Married