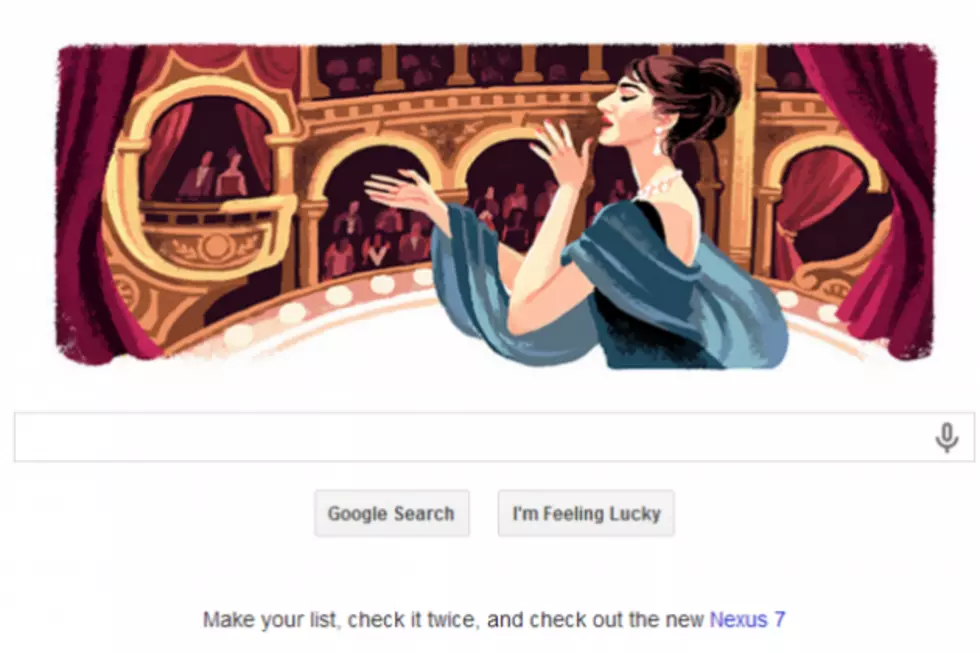 Maria Callas Is Featured In The Google Doodle [VIDEO]
Google
Who is Maria Callas?She was an American born Greek soprano opera singer who was born in 1923 in New York City. She died in 1977 at the age of 53 from a heart attack.
Callas was brought up by her mother in New York City but classically trained in Greece. Her voice was pure and very pleasing to listen to by many. Maria sang in many well known operas such as "Fidelio," "Norma," and "Lucia."
However, her personal life was very storm, including her relationships with both her mother and her husband.
Maria also had several personal struggles to overcome such as myopia which left her nearly blind and overweight. Maria's rapid and progressive weight loss led many to speculate this as the reason for her decline in her singing.
Although Maria Callas lived a very tumultuous life, she will be forever remembered as "one of classical music's best selling artists"according to Opera News.