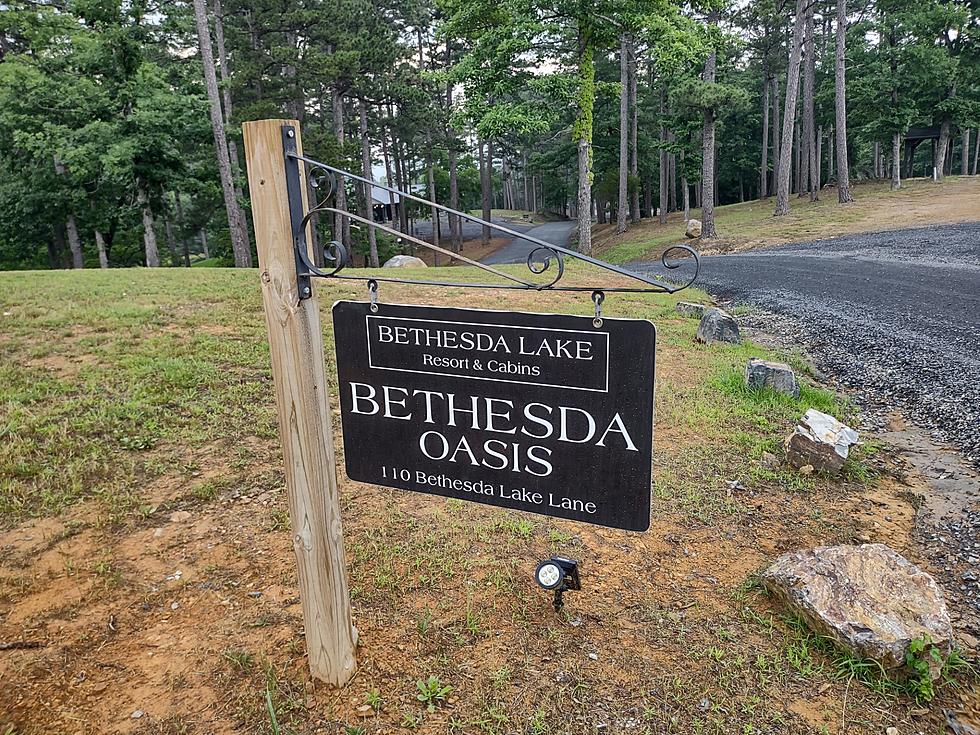 My Little Piece of Heaven at Bethesda Lake Cabins in Arkansas
Mario Garcia, TSM
Arkansas is home to some of the best lakes and cabins in the natural state. Recently, during vacation, I discovered both in Mena near the beautiful Ouachita National Forest.
Bethesda Oasis Lakeside Cabin
Overlooking the peaceful 11-acre spring-fed private lake fully stocked with fish that you can catch and release.
Guests who stay at any of the cabins have free access to the kayaks and surrounding picnic tables and grills.
When I was there I sat in the big comfy chairs looking out at the lake and just taking in the sounds and sounds of nature.
It was like a little piece of heaven on earth in this tranquil location in Arkansas.
Bethesda Springs
There is even a natural spring and a swimming hole nearby that gently flows into the picture-perfect lake.
There are plenty of hiking trails and ATV trails at Wolf Pen Gap Trail just down the road where you can rent an ATV and have delivered to your cabin or you can bring your own.
The Oasis Cabin
This cabin is the largest cabin with 4 large bedrooms and a large bunk room with an arcade machine that was really cool. This wonderful cabin sleeps up to 16 people.
There are two additional beds in the "Nest" bunk room that kids will enjoy.
There are 3 full bathrooms and one-half bath. The master bedroom has a huge glass tile walk-in shower and a sunken tub for relaxing.
Open Floor Plan
A large living area with an open floor plan with great views of the lake with a dining and kitchen area featuring top-of-the-line appliances.
There's even a flat-screen TV with YouTube and free Wifi.
Sit out on the wrap-around front porch with several rocking chairs that offer some beautiful views of the surrounding Ouachita Mountains and the lake.
The outdoor area has a fire pit with chairs to sit around and roast some marshmallows during the cooler months or have a cool one during the summer months.
If that is not enough there is a hot tub to help you relax and leave your worries behind. And when you get ready to cookout there is a charcoal park-type grill near the outside deck.
The Bedrooms
Bethesda Oasis features 4 bedrooms and 3 full-size bathrooms. Here are a couple of my favorites the master bedroom and the upstairs loft bedroom.
More pictures are here of the entire cabin.
Start making plans now by checking out their website or Facebook page. Michael Myers, the owner of the Bethesda cabins not to be confused by the Halloween movie Michael Myers, This Myers was really nice and accommodating to all my needs while I was there. I have no complaints whatsoever and I would highly recommend it if you are looking for a great place to stay for a weekend or week's vacation, you can't go wrong staying at the Bethesda Lake Oasis Cabin. I am already making plans for my next visit soon!
Bethesda Lake Cabins is part of the family of Stonehill Farmhouse Cottages which are only a stone's throw away from the cabins that are super nice too.
Bethesda Lakeside Cabin is just 2 hours away from Texarkana.
The Oldest Public Structure & House in Arkansas
The Jacob Wolf House in Arkansas was used as a home and a courthouse.