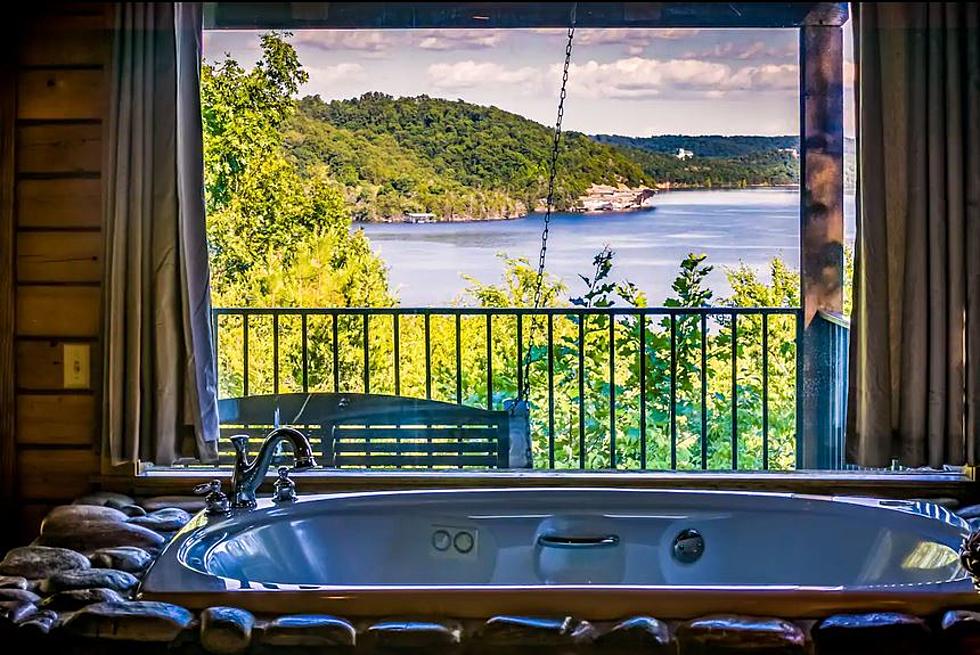 Imagine Relaxing in This Secluded Romantic Cabin in Arkansas
Airbnb
Alright, let's just get right to it. February is finally here and Valentine's Day is right around the corner. I just read something the other day that the cost of doing something special for your sweetie has gone up this year by 44 percent. But if you are a true romantic at heart that shouldn't really matter because your significant other should be worth it.
So, with that being said let me play cupid and tell you about one of the most romantic cabins on a lake in Arkansas where you can make some really special heartfelt memories together.
This love nest of a secluded cabin is located in between Rogers and Eureka Springs, Arkansas in the heart of Ozark mountain country. The cabin is a studio, one-bedroom, one bathroom with a separate shower, and a jacuzzi hot tub decorated with cobblestone that has a picturesque view of Beaver Lake and the mountains while the two of you relax and enjoy time away from the kids. Talk about melting her heart and the candles too!
The Living Room
The Bedroom
The Kitchen
The kitchen is fully stocked with everything you'll need to cook a meal and if you prefer there is a grill on the outdoor deck.
There's even a porch swing that the both of you can sit on and take in the amazing view of the wooded area, you might even spot some deer.
By the way, Kayaks and canoes can be delivered straight to your door if you decide to venture out for some lake time.
This is the perfect romantic getaway for Valentine's Day, honeymoon, anniversary, or any other special occasion.
Finally, imagine kissing at this nearby bluff.
To see more pictures and to book your stay go here.
LOOK: TV Locations in Every State