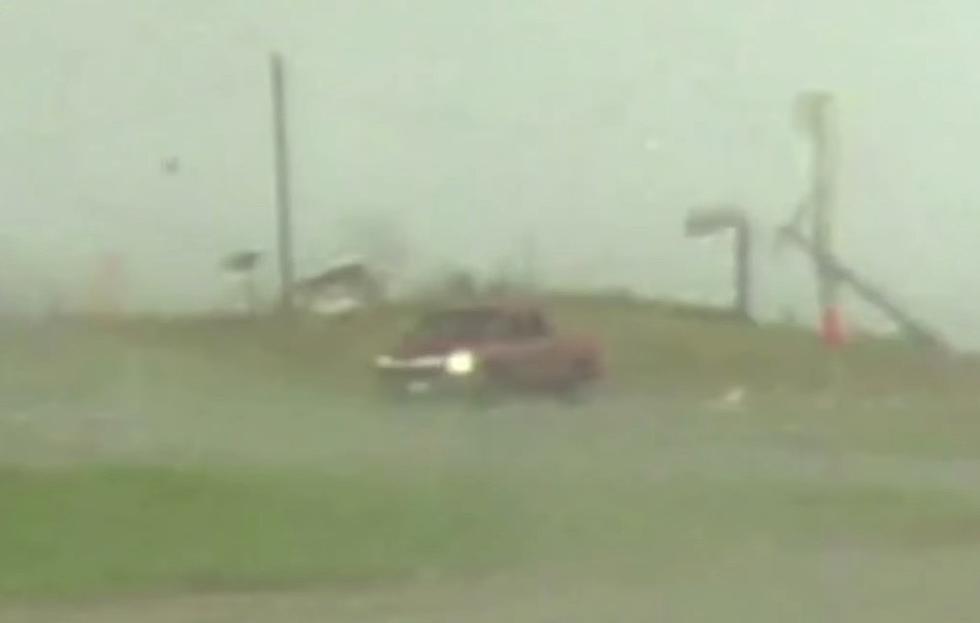 Pickup Drives Off After Being Tossed by Texas Tornado
Pickup Truck survives tornado - CBS News Facebook
Have you seen this video yet of a pickup in Texas that gets literally tossed by a tornado and drives away? Unbelievable!
According to the CBS television station that posted the video, this happened during those severe storms that hit us last night and this morning as well. The location is reported to be near Elgin, Texas, just a little east of Austin. It was captured on a dashcam in a vehicle driving the other way.
What a ride!
Pretty sure there's quite a bit of cosmetic damage to the pickup, the experience had to shake up the driver quite a bit as well. I can tell you this for sure, if it was me, the truck would need new seats and I would need new pants.
Have you ever been tossed by a tornado?
KEEP READING: What to do after a tornado strikes
15 Ways You Can Help People in Ukraine Right Now
As Americans watch events unfold in Ukraine, many wonder how they can help. Below is a list of organizations responding to the crisis in Ukraine along with information on how you can support their various missions.