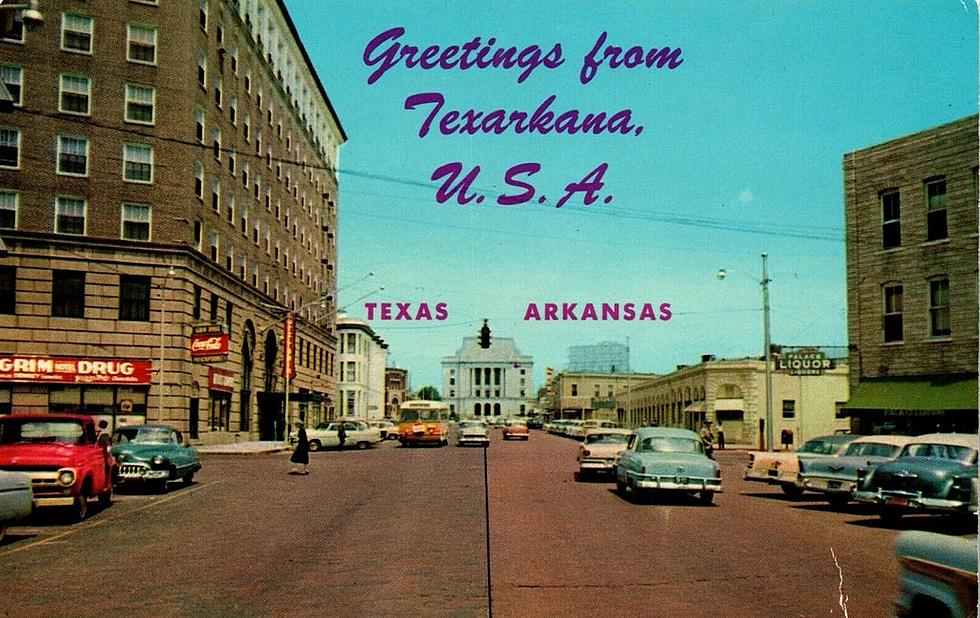 Remembering Places and Things from Texarkana's Past
ourwildride
Texarkana has seen its changes through the years, unfortunately, nothing ever stays the same. The future looks bright for this once-thriving railroad town that was once considered the gateway to the west.
Over the course of the past several months, I have done stories on the what, when, and where of Texarkana's past. I am happy to say I have found a few more postcard pics and memorabilia items that will probably stir up some emotions and jog your memory.
Grim Hotel and Drug
The Grim Hotel is one of the restoration projects going on in downtown Texarkana. This longtime Texarkana icon has a storied past that includes it once being visited frequently by famed outlaws Bonnie and Clyde and was the site where the movie "The Town That Dreaded Sundown," was filmed. The lower lobby was once a drug store with a Coke soda ice cream fountain.
Red River Drive-In
There were several drive-in movie theaters in Texarkana back in the day. In fact, in 1965 the Red River Drive-In was located on Hwy 67 West as the tickets below show. This drive-in eventually changed its name to the 67 Drive-In for many years before finally shutting down for good. It's an open field now that sits adjacent to Razorback Stadium. I saw many movies here growing up in Texarkana.
Spring Lake Park
One of Texarkana's oldest parks has seen many generations of kids play and grow up here including me. The Four States Fair used to be here, a go-cart track, a zoo, and an open spring where you could come and fill up your jugs with fresh spring water. The spring water eventually became dangerous to drink so park officials capped the spring but you can still see where it used to be, of course, the zoo closed many years ago because of funding and a ballfield stands where the zoo used to be. As for the fair, it moved to the Arkansas side but the commercial building is still there and the fairgrounds have become baseball fields.
Texarkana Phone Directory
Remember when we used to look forward every year to receiving a new phone book? You tell a kid today about a phone directory and they'll look at you dumbfounded. Chances are, in 1966, the Texarkana Arkansas-Texas phone directory sat right next to your rotary phone. Kids today don't know how lucky they are to have a cell phone tod
Photographer's Island
Remember when you stood on the photographer's island to take a picture in front of the post office? Thankfully, the whole area has been totally redone and expanded and looks really nice now.
Bombshell Magazine
In the 1950s in Texarkana, the Red River Army Depot and Lone Star Ammunition Plant were at full force. The depot used to publish a magazine Red River Army Depot Arsenal Bombshell that featured everything going on at the depot.
Bane Motor Company
Bane Motor Company was located at 5th and Hazel Street. It was one of the top car dealerships in Texarkana during its time.
So many memories, so much time has passed but the memories of these places and things still live on today which reminds us all to live life to its fullest.
Remember these 7 amazing places.
LOOK: 40 Discontinued & Special Edition Kellogg's Cereals
15 Iconic Retail Stores That Don't Exist Anymore (But We Totally Miss Shopping At)