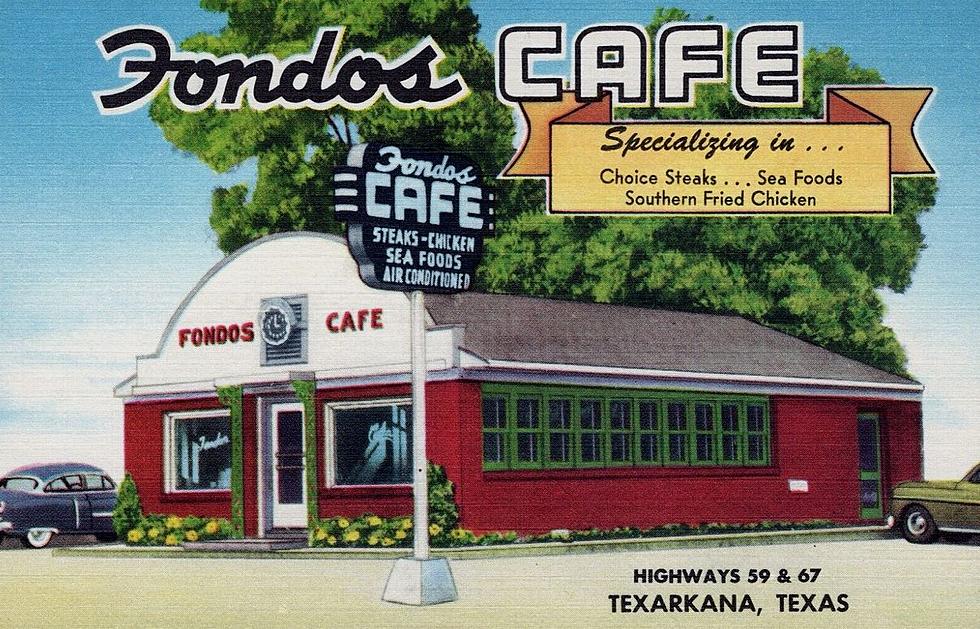 Take a Trip Back in Time With These Nostalgic Texarkana Restaurants
Tollertreasures 641, eBay
If you grew up in Texarkana a lot has changed over the years many businesses are no longer around but the building or slab still may be.
Sometimes when I'm driving around town I like to remember some of the places that used to be a part of Texarkana and have now become history.
Let's take a look.
The Polar Bear
I want to say this was located on East 9th Street and was hoppin' back in the 70s. The burger basket was awesome.
Lacy's
The sign gives the location to this nostalgic diner in T-town that served a little bit of everything. Notice the chrome and red diner stools.
Fondos Cafe
My grandfather used to take me here when I was a child. They had some of the best fried chicken around during that time.
Red Barn
Who couldn't remember the bright red building right off Highway 67 which served some good ol' southern favorites?
The Coffee Cup
Back in the day when you wanted a great cup of coffee and a conversation you didn't go to Starbucks because they were not around. The Coffee Cup not only served coffee but a great meal too.
The Rock House
For the record, this is not a rock store! A long-time liquor store since 1984 was located downtown and was around for many years before closing and eventually becoming the Arrowhead Bar which eventually moved to a new location. The all-rock structure is one-of-a-kind in Texarkana. If only these walls could talk.
Lake Texarkana
And finally, a little something extra. Does anyone remember this sign when entering Lake Texarkana before it was renamed after Congressman Wright Patman?
No matter how you look at it, after all these years these are just some great Texarkana memories. The biggest lake in Texas! Not anymore. The biggest is Toledo Bend Reservoir which sits right on the border of Louisiana, with 185,000 acres and 1,200 miles of shoreline. The second biggest in Texas alone is Lake Livingston near Houston.
Check out these old Texarkana motels.
CHECK IT OUT: Here Are the 77 Most '70s Things About 1977
KEEP READING: See notable new words that were coined the year you were born