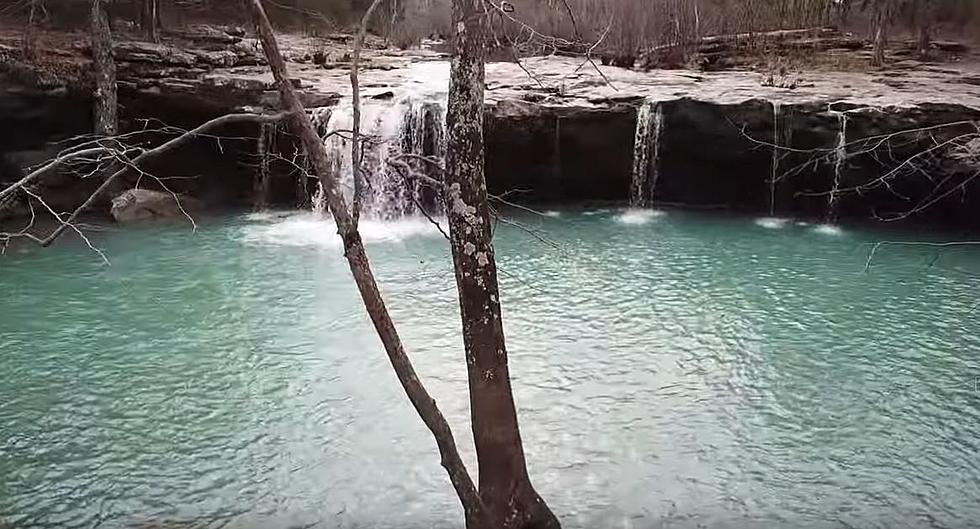 Take a Plunge Into an Oasis Paradise Swimming Hole in Arkansas
YouTube
Arkansas is known for its abundance of waterfalls, mountains, lakes, rivers, and some of the best swimming holes in the state. One of Arkansas' best-kept secrets is perhaps the swimming hole, Falling Water Falls near Ben Hur, Arkansas.
Swimming Hole
Located in the Richland Creek area in the Ozark National Forest in the northern part of the state this paradise oasis is just off the highway. If the beauty of the waterfall doesn't catch your attention the pool of water that it flows into certainly will.
The Richland Creek Wilderness area is known for having numerous other breathtaking waterfalls in the area.
So not only will you be able to enjoy the cool refreshing waterfall during the hot summer days but you can also take a dip in the gorgeous swimming hole.
This is really a hidden gem a perfect place for a picnic or just to rest your weary feet, there's even a rope swing. The tranquil beauty of the falls and the swimming hole together will take your breath away.
How to Get There
It's pretty easy to get there just take Highway 16 east to Pelsor on Highway 7 between Jasper and Dover then go past the Pedestal Rocks Scenic area to Ben Hur. Once you pass Ben Hur on Highway 16 go about a mile and turn left on Farm Road 1205/CR#68, go another 2.3 miles and the waterfall and swimming hole will be on your right.
So, there you go if you are looking for the perfect swimming hole in Arkansas Falling Water Falls rates as one of the best in the natural state. Take a look at 10 other great swimming holes in Arkansas I wrote about here.
Stunning Views at This Arkansas Treehouse Getaway
This Arkansas treehouse is the perfect romantic getaway located in Bee Branch, Arkansas.