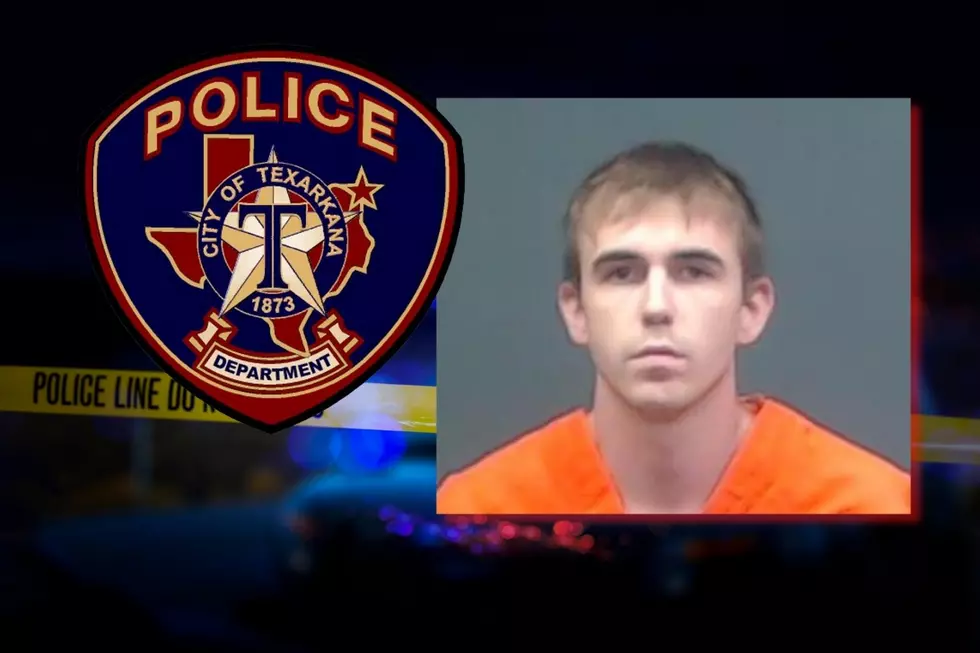 Texarkana Texas Police Arrest Man On Manslaughter Charges
Cole Arendt Arrest - TTPD - Canva
Texarkana Texas Police report they have arrested a young Texarkana man and charged him with Manslaughter. 
Cole Arendt is now in custody and charged with Manslaughter in the case of the 20-year-old bicyclist who was struck in the Roadrunner parking lot and later died at a local hospital.
The report states that Arendt was driving his Chevrolet Camaro on West 7th Street back on August 30 of this year, when a Dodge Ram truck turned left in front of him, Arendt attempted to swerve to try and avoid the collision but apparently could not avoid it. After hitting the pickup, Arendt's car left the roadway sticking 20-year-old Joshua Simpson, who was on his bicycle in the Roadrunner parking lot. Arendt's Camaro then continued forward and hit a Chevrolet Silverado, and finally came to rest in the middle of the roadway.
Simpson, the man on the bicycle, was transported to Wadley Regional Medical Center with very serious injuries. Tragically, he died as a result of those injuries the next day.
The report went on to say that Officer Darren Jones and other traffic officers spent the last month meticulously investigating this crash. They uncovered evidence indicating that Arendt was traveling in excess of 80 mph when the accident happened, the speed limit in that area was 45 mph. The officers were also able to prove that, had he been driving the speed limit, the crash would have never happened in the first place.
After an arrest warrant was issued, Mr. Arendt turned himself in Tuesday morning and was booked into the Bi-State Jail. His bond was set at $500,000.
Mid America Flight Museum - Mt Pleasant, Texas
Open: Saturday from 8 AM until noon.
Admission: FREE
El Arroyo - The Greatest Sign In Texas
These are just a few of the many hilarious signs you will find at El Arroyo Tex-Mex Restaurant in Austin, Texas. Look them up next time you go there, we hear the food is great too.