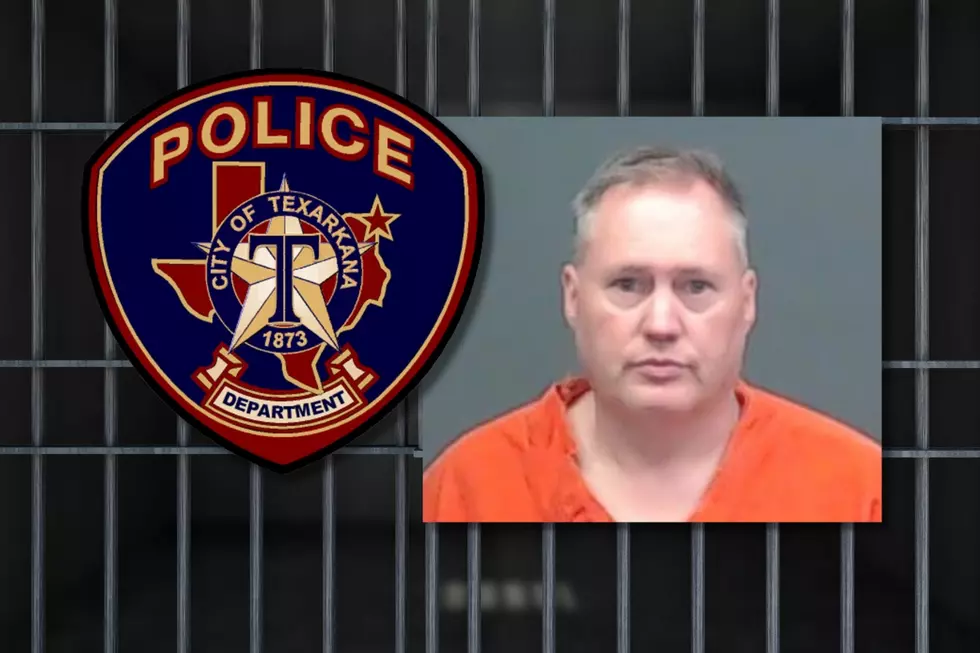 Texarkana Man Arrested And Charged With Soliciting A Minor Online
Robert Murphy Arrested - TTPD
The Texarkana Texas Police Department issued a statement today announcing the Monday arrest of a 48-year-old man at his place of work in Bowie County, he is being charged with Online Solicitation of a Minor.
The TTPD report states that Robert Murphy, 48, of Texarkana, Texas, has been arrested and charged with Online Solicitation of a Minor after he allegedly offered money in exchange for sex to an undercover police officer posing as a 16-year-old girl online.
The release continues with;
Murphy first came to our attention several months ago while we were working on other undercover stings. However, we were only recently able to positively identify him as the person behind all the inappropriate communications with our investigator that he thought was a minor. We got a warrant for his arrest last week, and he was arrested by DPS Troopers at his job in Bowie County on Monday.
Texarkana Police said that based on their investigation, they believe that Murphy may have been involved in other instances of sexual offenses involving minors.
As always, if you have any information that might be helpful in this investigation, please call the Texarkana Texas Police Department at 903-798-3116.
See Inside 'Yellowstone' Star Ryan Bingham's Gorgeous $2.45 Million Estate
Yellowstone star and singer-songwriter Ryan Bingham has listed his 3-bedroom, 3.5-bathroom, 2,394-square-foot home in an exclusive area of Los Angeles for sale, and pictures show a beautiful, luxurious property that offers stunning mountain views.
Every Movie Theater Candy, Ranked From Worst to Best