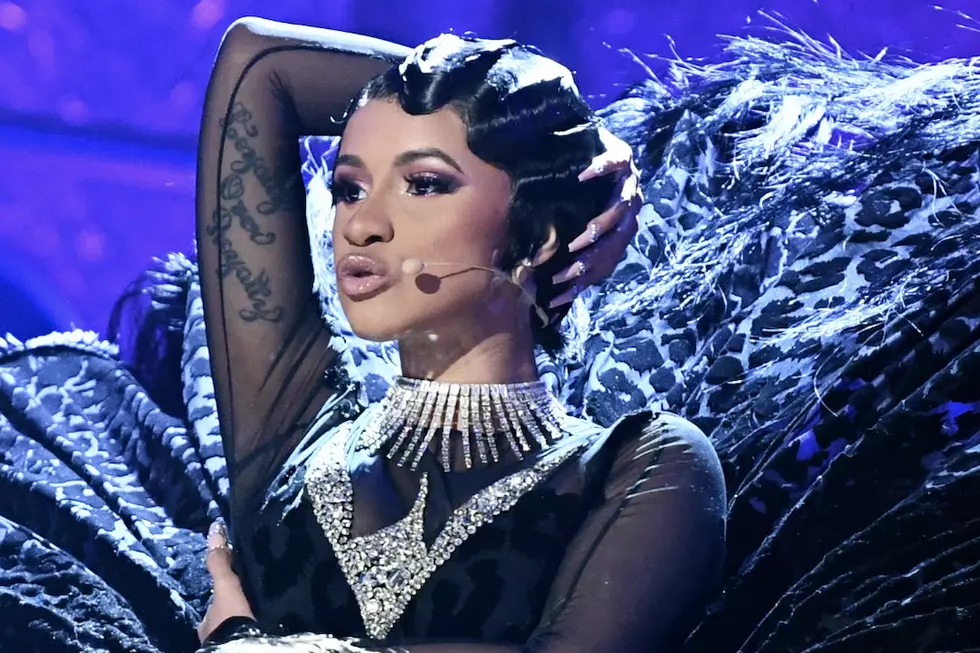 Cardi B Postpones Show in Order to Recover From Plastic Surgery: Report
Emma McIntyre, Getty Images
Cardi B has put a pause on performances for the moment.
On Tuesday (May 21) TMZ reported that the rapper was postponing her upcoming Maryland show in order to recover from her recent post-baby plastic surgery.
According to the celebrity news site, Cardi was set to headline the 92Q Spring Bling Festival in Baltimore this Friday (May 25), but she had to pull out. The Bronx rapper is experiencing swelling from the liposuction and breast augmentation that she recently got, and doctors say she needs time to fully recover—at least a couple of weeks' worth.
Cardi seems to have known this was a problem she might face. While performing in Memphis earlier this month, she told the crowd she should have canceled because "moving too much is going to fuck up my lipo," but of course she continued rocking.
In a statement to XXL, reps for Cardi said: "Cardi was overzealous in getting back to work, she didn't take the time necessary to fully recover from her surgery. Her strenuous schedule has taken a toll on her body and she has been given strict doctors orders to pull out of the rest of her performances in May. She's very disappointed as she hates to let her fans down. She reassures them that she will see them in September."
Event organizers have announced that the Spring Bling festival has been rescheduled to Sept. 8.
Read 10 Wild Stories That Took Place During Hip-Hop Tours