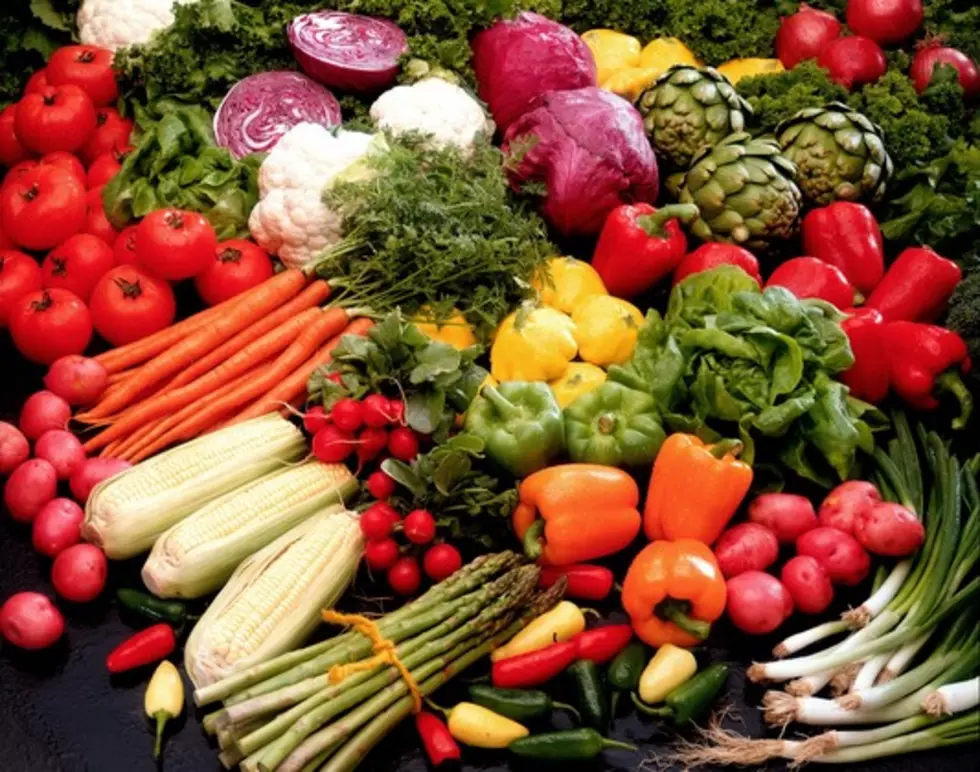 Gateway Farmers Market Open Thursday and Saturday In Texarkana, Arkansas
Jupiterimages, ThinkStock Images
The Gateway Farmer's Market in Texarkana, Arkansas will be open this Thursday and Saturday from 7 am until noon offering the best fresh locally grown vegetables, fresh baked goods handmade crafts, and much more. 
The Gateway Farmers Market is located at 602 East Jefferson Street, in  Texarkana, Arkansas. They feature watermelon and cantaloupe, okra, squash, pumpkins, possibly peas, Asian veggies, flowers. and muscadines. The Farmer's Market motto is:
"If we did not raise it, we will not sell it".
There are also baked goods available like fruit-filled cupcakes, fruit-filled cinnamon rolls, Fresh Homemade bread. Fried Pies, Fresh Apple Cakes, Cookies, and much more
Grass-Fed Pork, Beef, Lamb, Sausage, Eggs, Jellies, Local Honey, Fall Crafts. All of the products are from a 75-mile radius of Texarkana.
The Miller County Red Dirt Master Gardeners come by from time to time to demonstrate their keyhole garden. All food is local and all farms are inspected to make sure you receive the highest quality products. The Texarkana Gateway Farmer's Market's season usually runs through October.
LOOK: Here Are 30 Foods That Are Poisonous to Dogs
To prepare yourself for a potential incident, always keep your vet's phone number handy, along with an after-hours clinic you can call in an emergency. The ASPCA Animal Poison Control Center also has a hotline you can call at (888) 426-4435 for advice.
Even with all of these resources, however, the best cure for food poisoning is preventing it in the first place. To give you an idea of what human foods can be dangerous, Stacker has put together a slideshow of 30 common foods to avoid. Take a look to see if there are any that surprise you.
LOOK: Here are the pets banned in each state
Because the regulation of exotic animals is left to states, some organizations, including The Humane Society of the United States, advocate for federal, standardized legislation that would ban owning large cats, bears, primates, and large poisonous snakes as pets.
Read on to see which pets are banned in your home state, as well as across the nation.