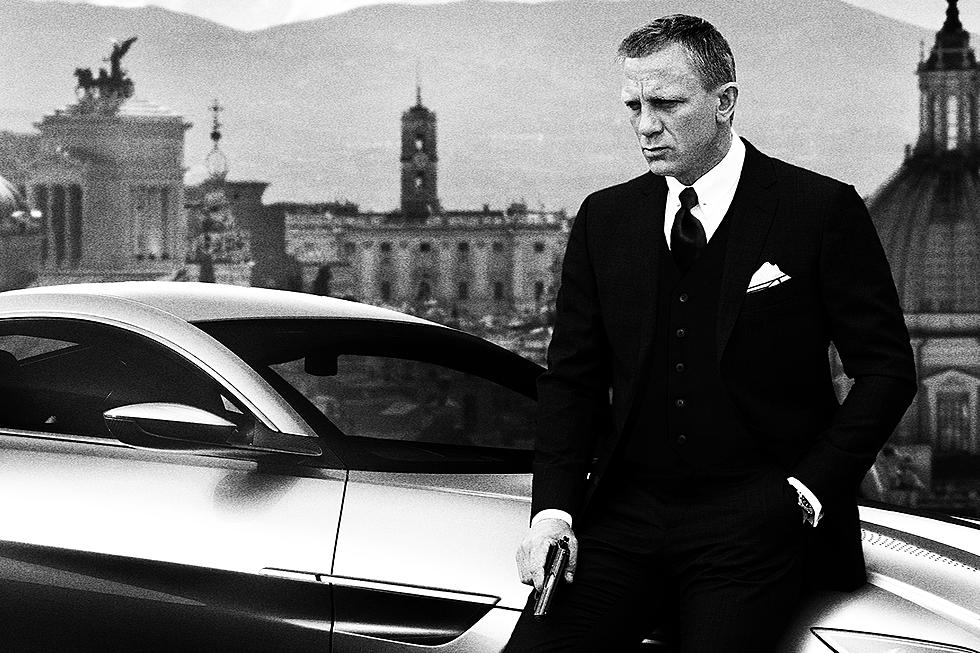 Apple and Amazon Emerge as Potential Competitors for James Bond Film Rights
Metro-Goldwyn-Mayer Pictures/Columbia Pictures/EON Productions
Daniel Craig might be returning for another outing as 007, but that doesn't mean the future of the James Bond franchise will follow in the same steps as the last batch of movies. While Sony was behind the previous four Bond films, 2015's Spectre marked the end of the studio's marketing and distribution contract with MGM and Eon Productions. The rights to the film franchise have been in a heated tug of war the past couple years, and now two unlikely companies have emerged as major competitors.
Apple and Amazon have reportedly joined the race for 007 rights, according to a new piece from The Hollywood Reporter. While Amazon taking a seat at the negotiations table might not be all that surprising considering the studio's increasing role in the film world, their interest, along with Apple's, suggests a possible larger expansion of the Bond franchise. With the digital companies in the mix, THR notes that the Bond movies could become more than just movies, with potential for larger licensing deals and TV rights.
If you look at the current state of Hollywood, full of cinematic universes, TV-spinoffs, and endless merchandising tie-ins – think everything Lucasfilm, Disney, and Marvel are doing – studios' eagerness to get their hands on the untapped potential of Bond as a mega brand isn't too surprising. These days, studios fighting for rights isn't just a matter of who gets to put their logo in front of a film, but a question of "How can we exploit the heck out of this brand to make even more money?" Apple is reportedly such a viable competitor that Warner Bros., currently in the lead for rights, has been pushing MGM to close a deal. Just imagine – Bond iPads, Bond Apple Watches, Bond Genius Bars where all the employees look like clones of Ben Whishaw's Q! (OK, now that I would sign up for.)
It's worth noting that regardless of what studio wins this bidding war, Barbara Broccoli and Michael G. Wilson will likely remain just as involved with the creative direction of future 007 outings. But as THR notes, whether or not rights land in Apple or Amazon's hands, their interest suggests an interesting shift for the future of marketing film rights. We'll likely hear more news soon as things pick up on the upcoming Bond 25, which was most recently rumored to fall into the directorial hands of Denis Villeneuve, French filmmaker Yann Demange, or Hell or High Water's David Mackenzie. Bond 25 hits theaters November 8, 2019.