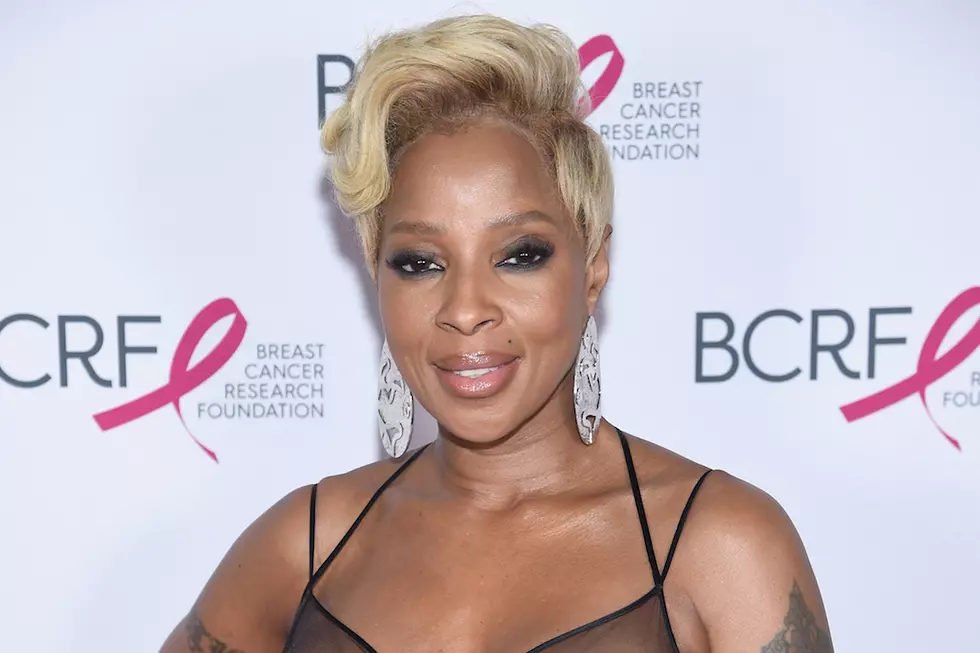 Mary J. Blige to Star in Horror Thriller 'Body Cam'
Dimitrios Kambouris, Getty Images
Mary J. Blige is officially divorce and is moving forward with a new film project. The Hollywood Reporter reports the singer-actress has signed on to play a cop in a supernatural horror flick called Body Cam for Paramount films.
The film's storyline follows several LAPD police officers who are haunted by a malicious spirit linked to the murder of a black youth at the hands of two white cops that was caught on body cam video and destroyed in a cover-up. Blige plays a cop tormented by the incident and begins her own investigation of the cover-up.
The movie is described as hybrid of the Oscar-winning film Get Out and the cop thriller End of Watch. (On a side note: we highly recommend watching both films—they are fantastic well-made movies.) The spec script was penned by Richmond Riedel, and rewritten by Nicholas McCarthy and John Ridley, who won the Best Screenplay Oscar for 12 Years of Slave.
This is the first toplining role for Blige, whose acting resume goes back to her appearance on "The Jamie Foxx Show" in 1998. In 2017, she scored two Oscar nominations for Best Performance by an Actress in a Supporting Role, and Best Achievement in Music Written for Motion Pictures for Mudbound. The 47-year-old singer past films include Prison Song, Rock of Ages and Tyler Perry's I Can Do Bad All by Myself. Blige also played Evillene in the NBC remake of l The Wiz.
On the music side, you can currently see Mary J. Blige make a cameo in Maroon 5's video for "Girls Like You," featuring Cardi B.
Classic Hip-Hop and R&B Albums Turning 20 in 2018