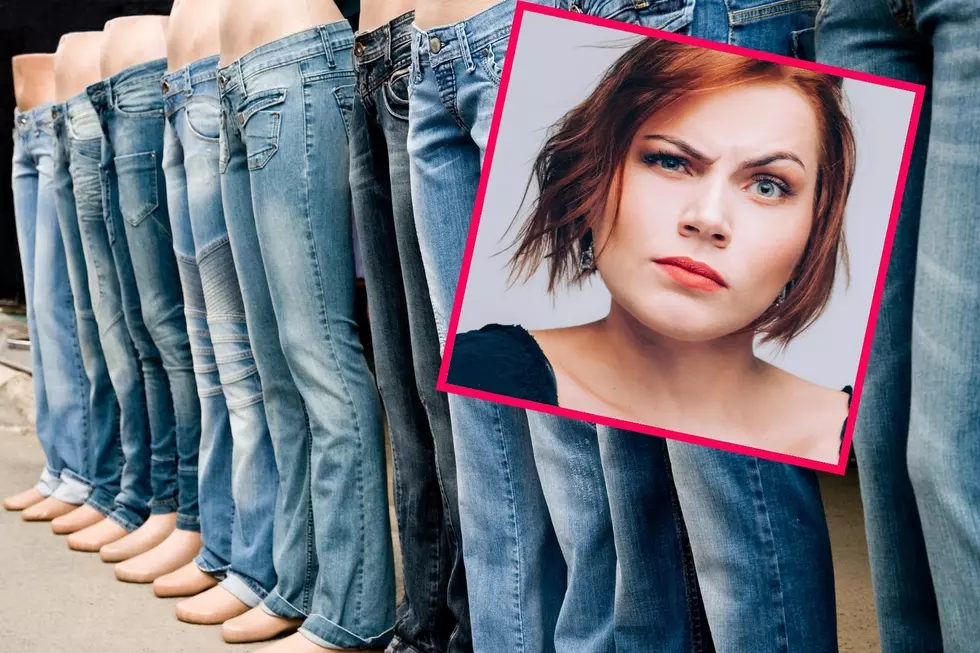 What is the Most Popular Women's Jean Style in Arkansas & Texas?
Canva
Shopping for jeans can be challenging for females. There are so many styles to choose from straight leg, wide leg, skinny jeans, cargo jeans, mom jeans, flare jeans, and boot cut. Ugh! What's a girl to do?
Luckily we found out what the most popular style of jeans are in our area. Thanks to Dia.com for doing all the work on google trends. We also found the most popular trend across the country right now. This way you can go straight to that style in the stores or online and be all trendy and stuff ... at least in our area. Oh, and we found out what style is the most popular in Texas and Oklahoma too.
 The Most Popular Jeans Style in Oklahoma
The Mom Jean. Yikes! Yes, what's old is new again. These jeans got their name in the '90's because it seemed like everyone's mom was wearing these, and they just were not cool. Guess what? Now they are cool (not 'again' mind you because they never were cool until now)
The Most Popular Jeans Style in Texas
The Mom jean. The high waist and tapered leg is in.
 The Most Popular Jean Style in Arkansas
The Flare. Think of the Flare jean as a sister to the Bell Bottom and the Wide Leg just not so dramatic.
The Biggest Trend All Across the Country
Cargo Jeans. Cargo pants were popular a few years back. Why? Pockets! We all love pockets. Cargo pants and now Jeans are popular again. By the way these are the most popular in Louisana too.
You can see the rest of the denim trends from the google study from Dia & Co here!
LOOK: These Are the 50 biggest retailers in America
LOOK: What are the odds that these 50 totally random events will happen to you?
Stacker
took the guesswork out of 50 random events to determine just how likely they are to actually happen. They sourced their information from government statistics, scientific articles, and other primary documents. Keep reading to find out why expectant parents shouldn't count on due dates -- and why you should be more worried about dying on your birthday than living to 100 years old.