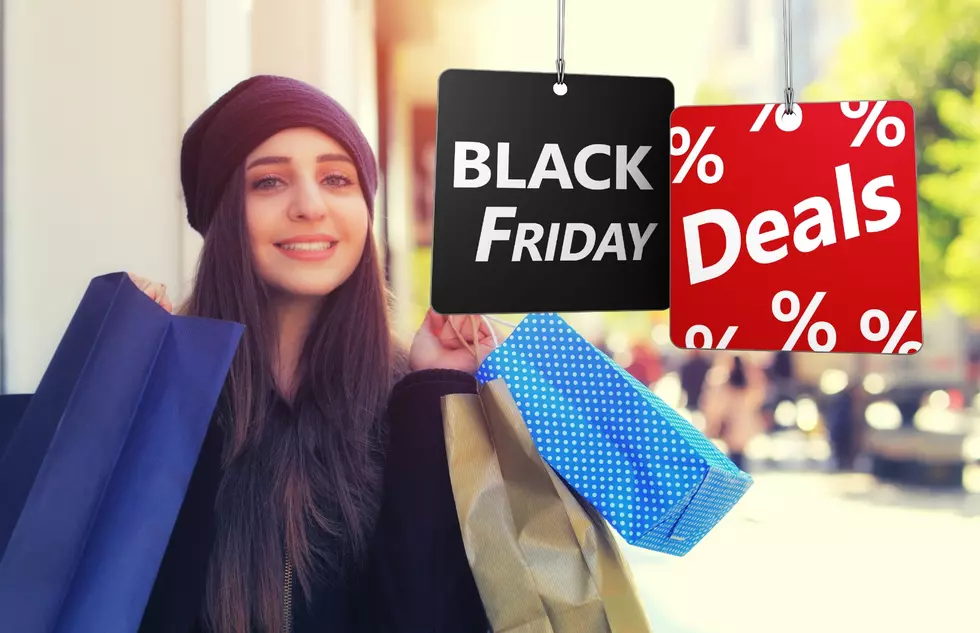 Black Friday: The Best Deals and Where to Find Them in Texarkana
Canva
Black Friday is this Friday! So, are you looking for the best deals? Sure you are, who isn't? We found out some interesting information, like what stores will have the best discounts and what items you should grab for the deepest discounts.
WalletHub made a list of retail stores in Texarkana that will have the best Black Friday deals:
JCPenney came in at #1 with an average of 64.7% discount.
Belk at 64.2% and Macy's at 53% rounded out the top three so if you are in Little Rock for Belk or the Dallas area for Belk and Macy's you'll have all three retailers to take advantage of.
Also in our area:
Coming in at number 4 - Office Depot came in with 49.9% average discounts.
Kohl's at 44.2% Discounts on average.
Both Target and Big Lots made the list with 32.9% average discounts on Black Friday.
Academy Sports with 31.1% discount savings
Home Depot with 30.9% discounts
Walmart has an average of 28.4% average discount.
Best Buy came in with an average of 22.9% discounts.
We all love to shop online but for Black Friday Deals Amazon isn't giving the discounts you would expect at only 25.7% average discount. But Wallethub is quick to point out that close to 13% of items at the big retail store will be more expensive on Black Friday than the current Amazon.com prices.
Which means...You might want to check online at Amazon before you buy at the big stores.
Here's a rundown of more specific items to look for and where, like clothing, electronics, computers, toys, jewelry and more. Happy Shopping!!

CHECK THEM OUT: 100 years of Christmas toys, gifts and fads
LOOK: See what Christmas was like the year you were born
TOP 10: The best holiday TV specials of all time, ranked