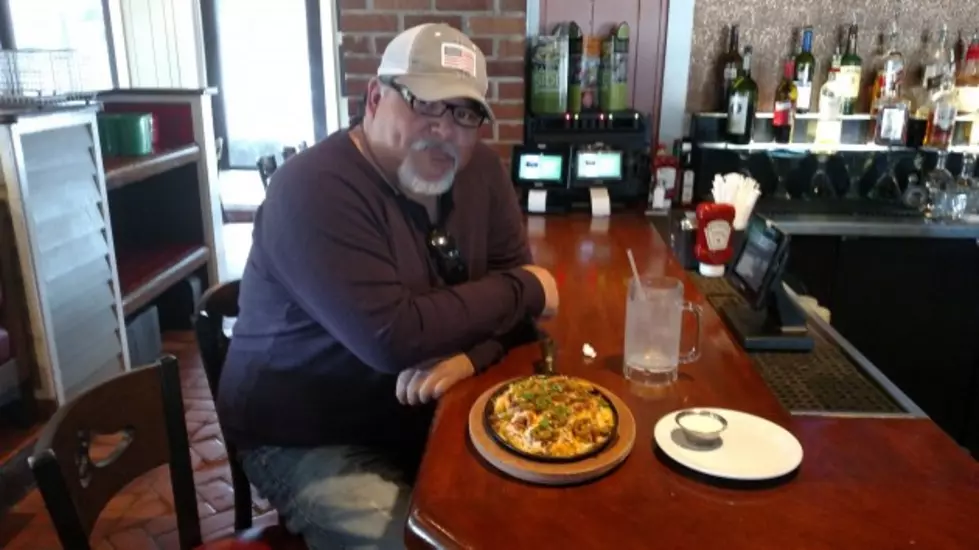 Best Loaded Cheese Fries in Texarkana
Townsquare Media
Last week I set out on a mission to find out who has the best loaded cheese fries in Texarkana. And, in no particular order, I found these local restaurants to have the best ones in town.
Outback Steakhouse
These are probably my favorite type of loaded fries and they are called Aussie Cheese Fries. Topped with monterey jack, cheddar and chopped bacon with spicy ranch dressing.
Big Jake's BBQ
The first time I experienced the loaded cheese fries at Big Jake's my brain went into overload. The best part about eating these homestyle loaded fries is the fact you can choose the meat you want for the topping -- pork, beef or sliced hot links. Anyway you slice it, you can't go wrong but you better have plenty of napkins for this great southern tradition.
Texas Roadhouse
It really is true that everything is bigger in Texas. When they brought this huge plate of loaded cheese fries to me, I knew I was going to be taking some home. A whopping heap of freshly cut steak fries topped with melted cheddar cheese and bacon! And if I was feeling bold I could have added some chili. Do I hear a big ol' Texas yee-haw?
El Chico
I found out about Taco Fries from a buddy who said don't knock em' til' you try em' and boy was he right. If you like spicy food like I do then you're going to love this Tex-Mex version of loaded cheese fries. Topped with queso, taco beef, pico de gallo, jalapeños, cheddar and jack cheese with sour cream and ranch dressing to dip. All I can say is, muy bueno!
Chili's
My final stop on the great tater run led me to Chili's where I'm addicted to their Texas Cheese Fries. This delight is topped with monterey, pepper jack and cheddar cheese, applewood smoked bacon, jalapeños and green onions. Made from scratch, their homemade ranch dressing is out of this world and it's all mouth-watering and delicious. That's all I can say!
Do you know of any other places in Texarkana that serve up some of the best loaded fries?