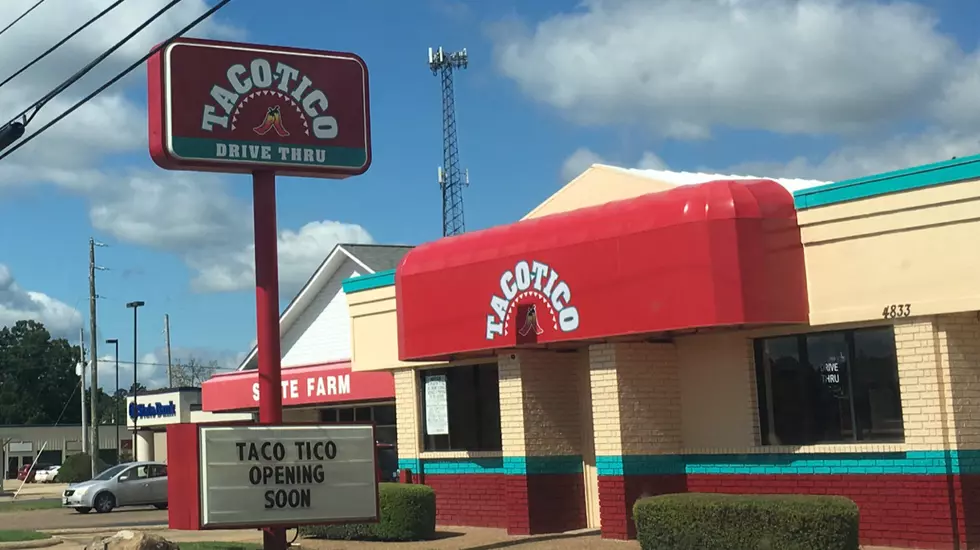 Texarkana's Taco Tico to Open Thursday, October 25
Lisa Lindsey, Townsquare Media
This town is serious about their Taco Tico! Yesterday (Monday, October 22) they did a soft opening only through the drive-thru. But there was some confusion as it was only for family, employee families, close friends and business associates that have been involved in the process of getting this off the ground. 
They posted on their Facebook page that they will open this Thursday, October 25.
I'm very sorry if anyone is offended by my post ! VIP is inviting people personally that I know, workers family, construction or anyone that's helped get us to where we are today! I wish I could invite all of our loyal Taco Tico fans but there is no possible way that could happen! We had to do this so that our employees can get the training they need before we open. I can't tell you all how much we are looking forward to serving you 😊 We are just trying to be as prepared as we can before we open. If you know me personally you know this would never be my intention to offend anyone !!! Can't wait to see and meet you on the 25th
Taco Tico is located at 4833 Texas Boulevard will be open before you know it.